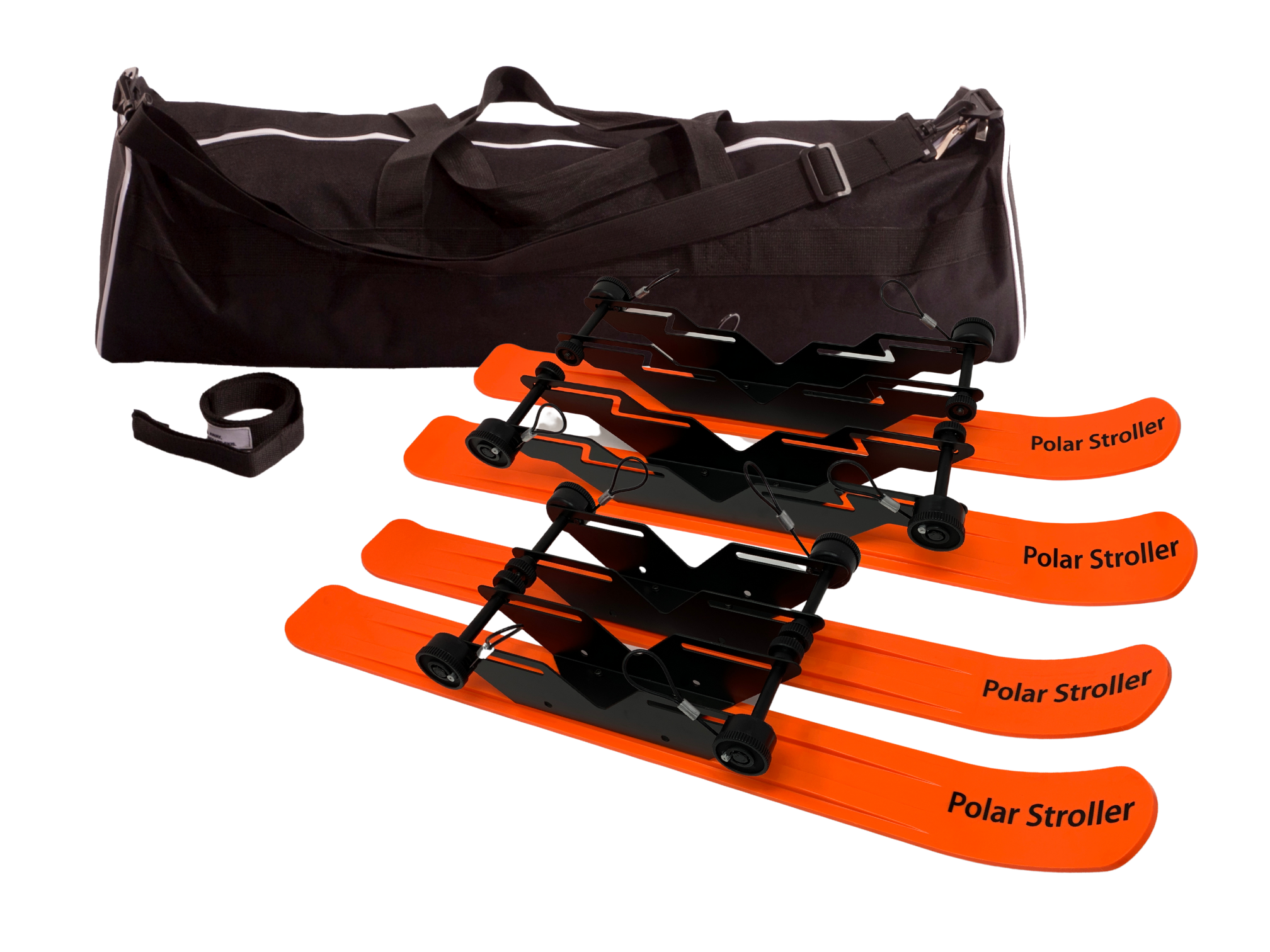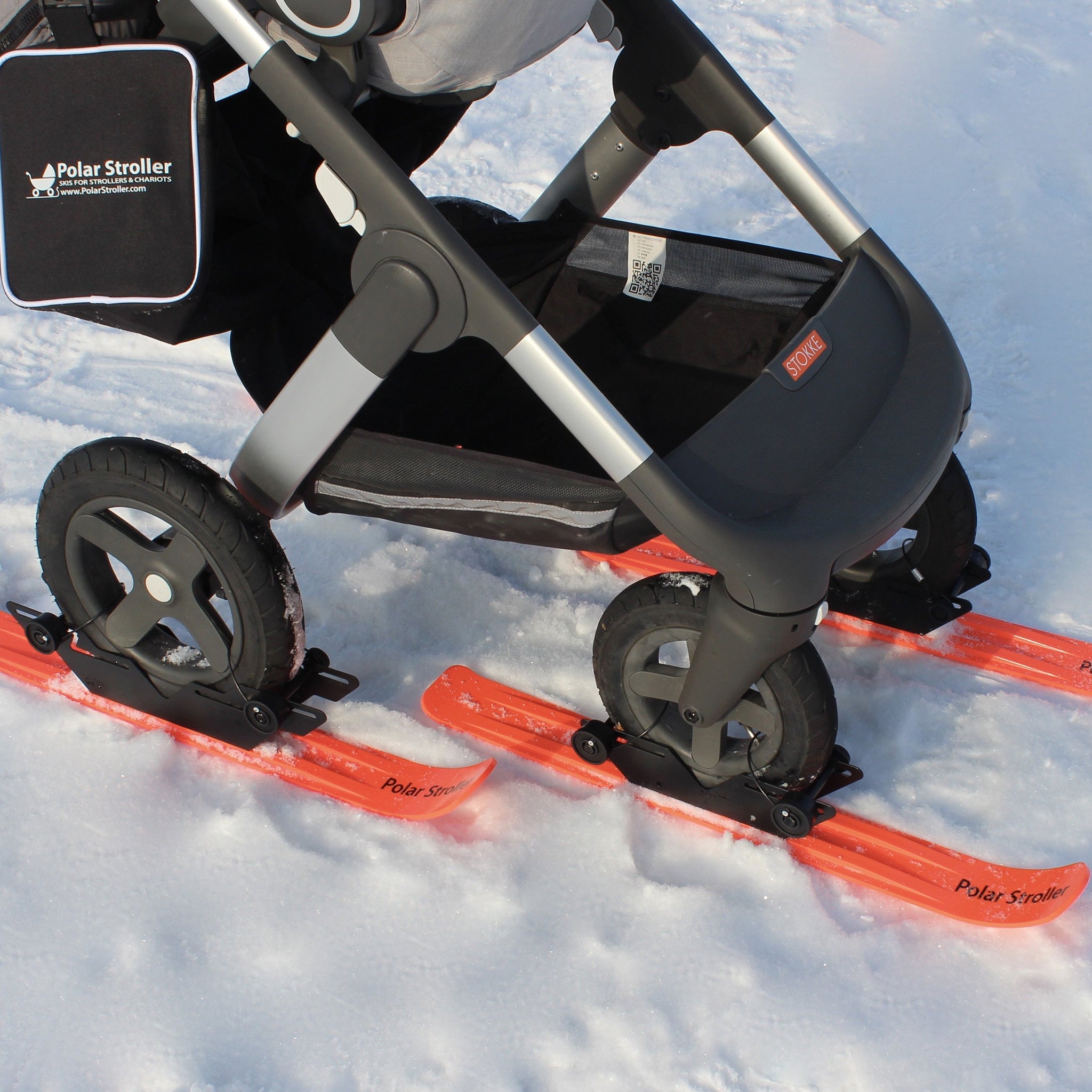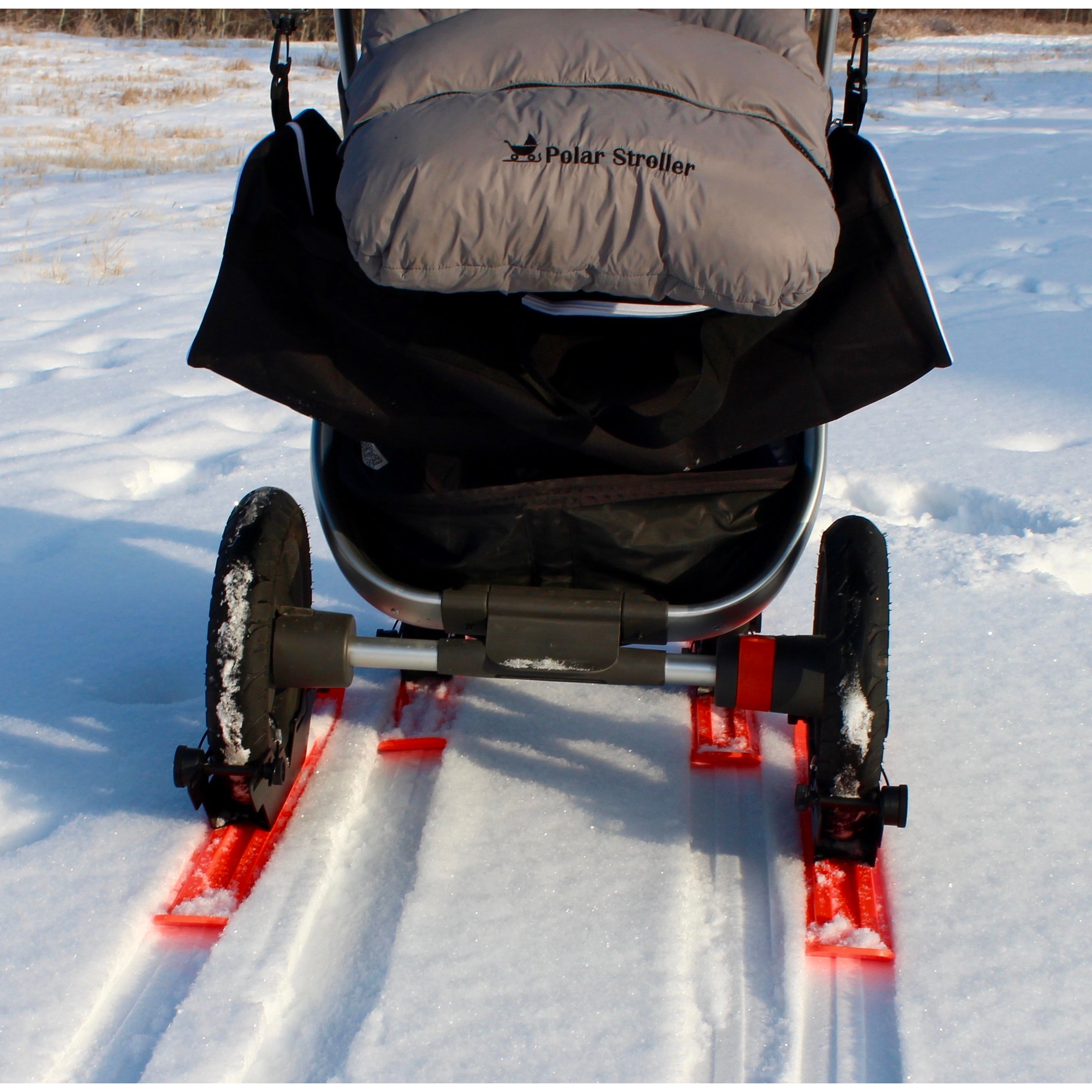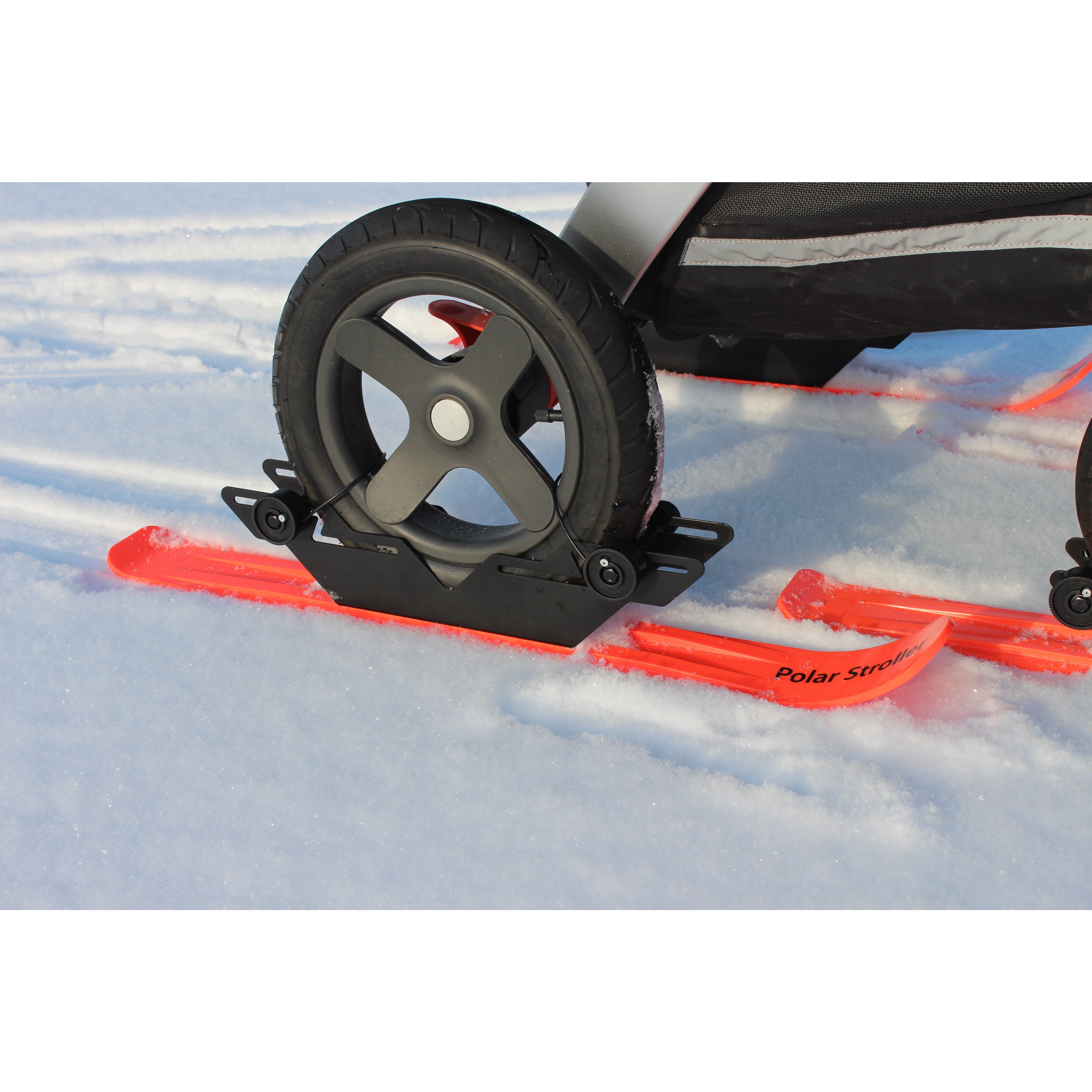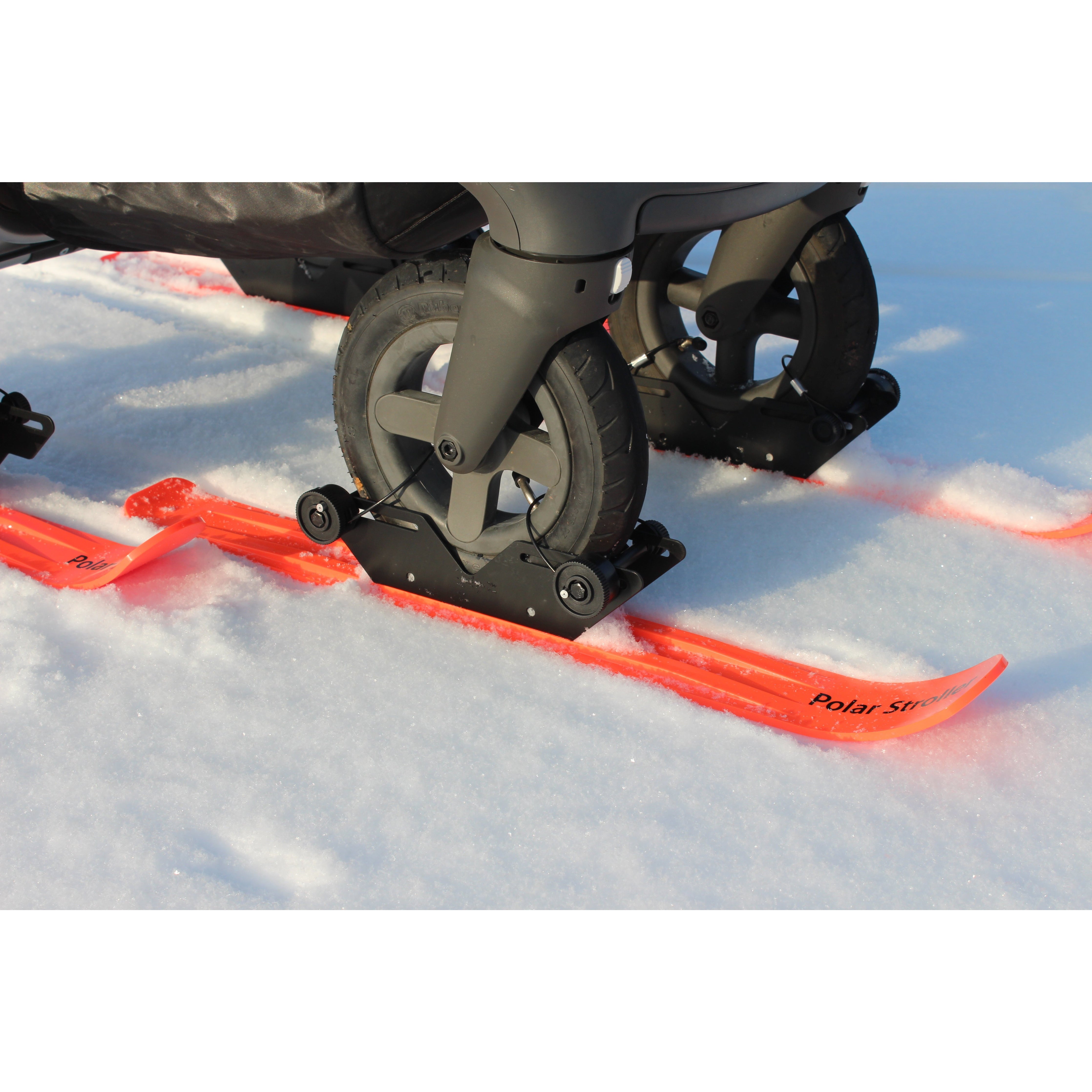 RX4 -POLAR SKI SET
Compatibility: Strollers,Dog wheelchairs and more.
Convert your stroller/trailer/device into a snow ready ride.
Features:
Interchangeable between devices.

Simple and Quick installation, no tools needed.




Perfect for exploring snow and ice-covered pathways & trails.




Child is kept warm, safe and comfortable off the ground.

Good ergonomics.

Set Includes:

4 x skis

2 x adjustable wheel brackets to fit 5" - 13" diameter

2 x adjustable wheel brackets to fit 5" - 22" diameter
 Please note: bag shown on photo not included.

Technical Specifications:
Ski Size:                                              28" length x 3" width
Accommodates Wheel size:              2 x Wheels  5" to 22" diameter. Max 2.5" width
                                                          2 x Wheels 5" to 13" Diameter. Max 2.5" width.                                                           

 Note: this ski set as is, will not fit strollers with a front-wheel diameter great than 13inches. Got front wheels better than 13", need bigger brackets brackets, not a problem, send us an e-mail and we can send all large brackets! 
This ski set does not fit devices with all 4 wheels in direct alignment or dual wheels, the 4x4 ski set is perfect for those. 
Share: